Setup FTP/SFTP reporting
With Axerve Ecommerce Solutions it's also possible to receive reports via FTP or SFTP. In order to use this service, the SFTP server must be set up with these security characteristics:
Allow access for these subnets: 213.218.32.0/21, 213.218.40.0/21, 213.218.48.0/21.
If not possible, allow access to these IP addresses: 213.218.52.203 e 213.218.53.133 (port 22).

Have a user with writing permissions, with a client certificate authentication.
If these requirements are satisfied, you can enter Axerve Ecommerce Solutions' Merchant Back Office and navigate to the Configuration > Environment > FTP Report section and set up the address of the server that will receive the report, as well as the user with writing permissions.
Click on FTP Report: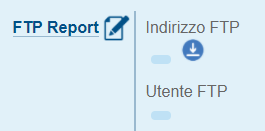 Enter the server information and click on Save: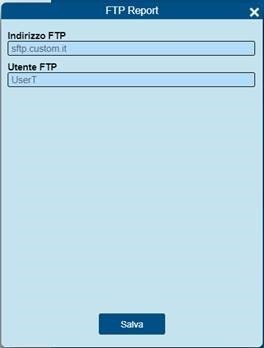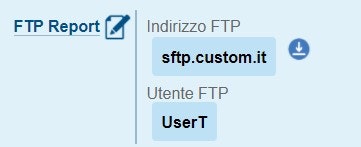 In the same section, you can download the public key for the certificate (1024 bit) which will be used to enable connection by our FTP client.
Once this procedure is conlcuded, it will be possible to set the server address in the Active Report > Export > Data export "Scheduled" section.