EPS
EPS is an online payment method based on online banking, popular in Austria. The user has to log in using their bank account credentials to perform the payment.
The maximum payable amount by a customer for EPS is:
What should the user do?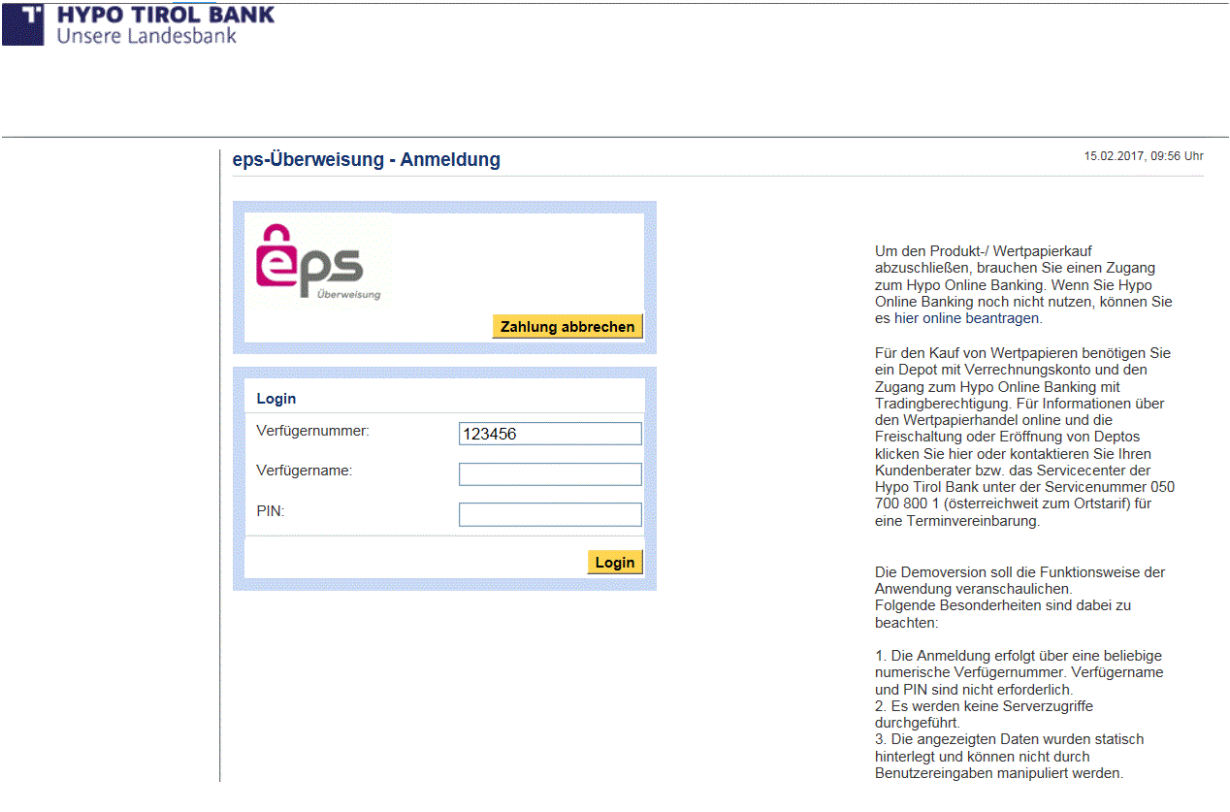 Once the payment is authorized, the user will receive a TAN (Transaction authorization number) as a proof of the payment

The bank authorizes the transaction and the merchant receives a confirmation in real-time.
How to enable and use EPS on Axerve Ecommerce Solutions?
Contact Axerve customer support to setup EPS and Axerve Ecommerce Solutions. This process requires 4/5 business days.
If you want to use the paymentType tag for this method, the value to use is S2PEPS. See the section How to redirect the customer to a payment method to learn how to use the paymentType tag.
An example call is available in the API: EPS Example call
.
EPS and Test Environment
In order for you to test EPS payment method successfully, please use the below test data:
Enter any name (example: John) or leave it empty, and click Login

Enter any number (example: 123) or leave it empty, and click Login
Enter any number (example: 1234) or leave it empty, and click OK