Konbini is an offline payment method, popular in Japan. Konbini means "convenience store" in Japanese. In fact, after the purchase the customer goes in a Konbini shop to pay for the goods.
Wait for the payment to be completed before sending the goods to the customer.
How does it work for the user?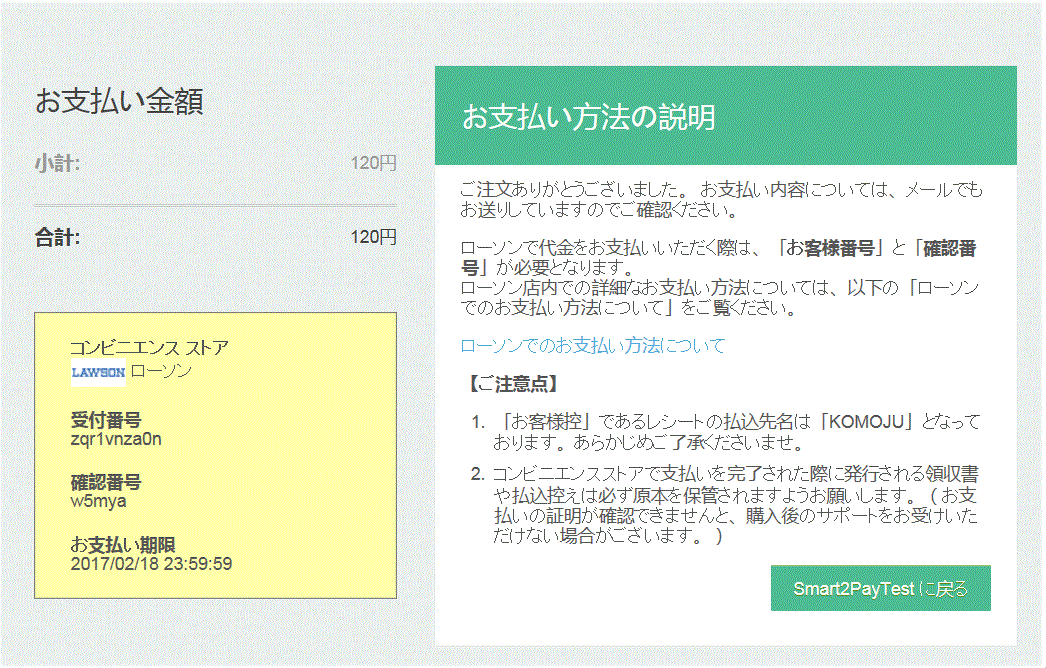 How do I enable and use Konbini on Axerve Ecommerce Solutions?
Contact Axerve customer support to setup Konbini and Axerve Ecommerce Solutions. This process requires 4/5 business days.
If you want to use the paymentType tag for this method, the value to use is S2PKON. See the section How to redirect the customer to a payment method to learn how to use the paymentType tag.
If you want your customer to skip the authentication process, provide the customer email address in <PrimaryEmail>.
An example call is available in the API: Konbini Example call
.
Konbini and Test Environment
To test Konbini, use the test data below: