Mercado Pago
MercadoPago is the payment system developed by MercadoLibre, an Ecommerce ecosystem in Latin America. It operates in south-american countries like Brazil, Colombia, Mexico.
The maximum payable amount by a customer, for MercadoPago, is:
How does it work for the user?
The user logs in to their MercadoPago account by entering their email address and password. If the customer doesn't have a MercadoPago account yet, they will continue the payment as guest.

The customer selects and verifies the payment option from the list, enters the ccard's security code and confirms the payment.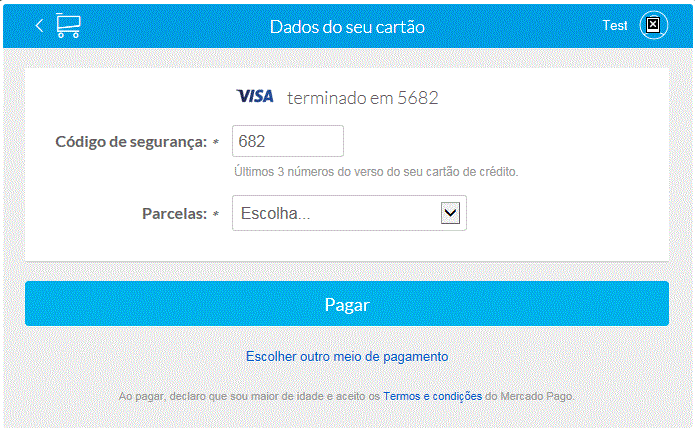 How do I enable and use MercadoPago on Axerve Ecommerce Solutions?
Contact Axerve customer support to create an account on MercadoPago and link to your Axerve Ecommerce Solutions account. Usually this process requires 4/5 business days.
If you want to use the paymentType tag for this method, the value to use is S2PMER. See the section How to redirect the customer to a payment method to learn how to use the paymentType tag.
To start a MercadoPago payment process, you must include a Country Code. The values admitted are BR (Brasil), MX (Mexico) and CO (Colombia).
An example call is available in the API: MercadoPago Example call
.
Credentials for Test Environment
You can ask our customer support to enable MercadoPago in test environments. Once activated, use the following parameters in order to test MercadoPago in test environment
.
Here is the test data to test Axerve Ecommerce Solutions integration.
Test users Brasil
test_user_83022133@testuser.com

test_user_4432956@testuser.com

If MercadoPago asks for a CPF (the equivalent of a social security number), you can generate a random one by clicking on this link
.