Przelewy24 is a secure and fast online bank transfer service linked to all the major banks in Poland. To start using Przelewy24 you must have access to online banking.
Przelewy24 Service is an Internet service facilitating transfer of payments between the Customer and the Seller. The Service offers its customers various payment methods, Przelewy24 accepts customers' payments to its account and confirms the payment result in real time.
How does it work for the user?
The user is redirected to the Przelewy24 payment page.

The user chooses a payment method from the list.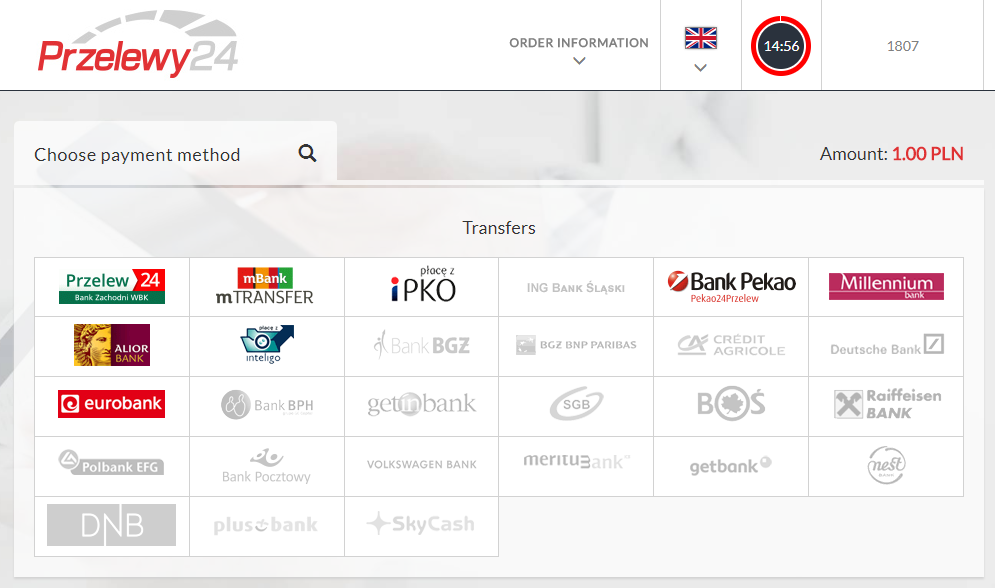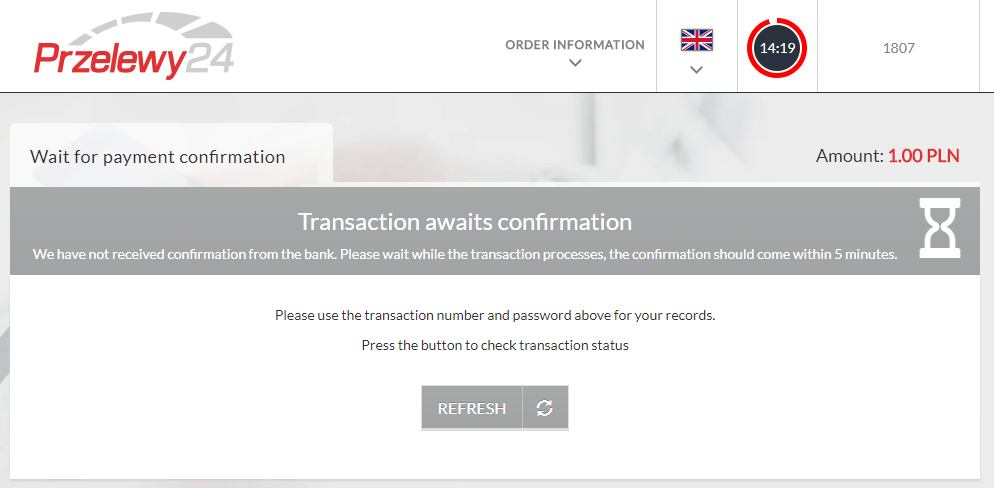 How to enable in Axerve Ecommerce Solutions
Contact our customer support to enable Przelewy24 in your Axerve Ecommerce Solutions account.
If you want to use the paymentType tag for this method, the value to use is PRZELEWY24. See the section How to redirect the customer to a payment method  to learn how to use the paymentType tag.
An example call is available in the API: Przelewy24 Example call
.
Depending on the user' choices, the payment might be deferred. Przelewy24 might instantly return the TransactionResult XX and then OK or KO. Refer to Decrypt Result
 for more info.
How to test Przelewy24
Przelewy24 has a test environment where you can test your payments.