UnionPay
UnionPay
 is a Chinese credit/debit card issuer. Unionpay is one of the best options for Chinese customers.
The maximum payable amount by a customer, for UnionPay, is:
How does it work for the users?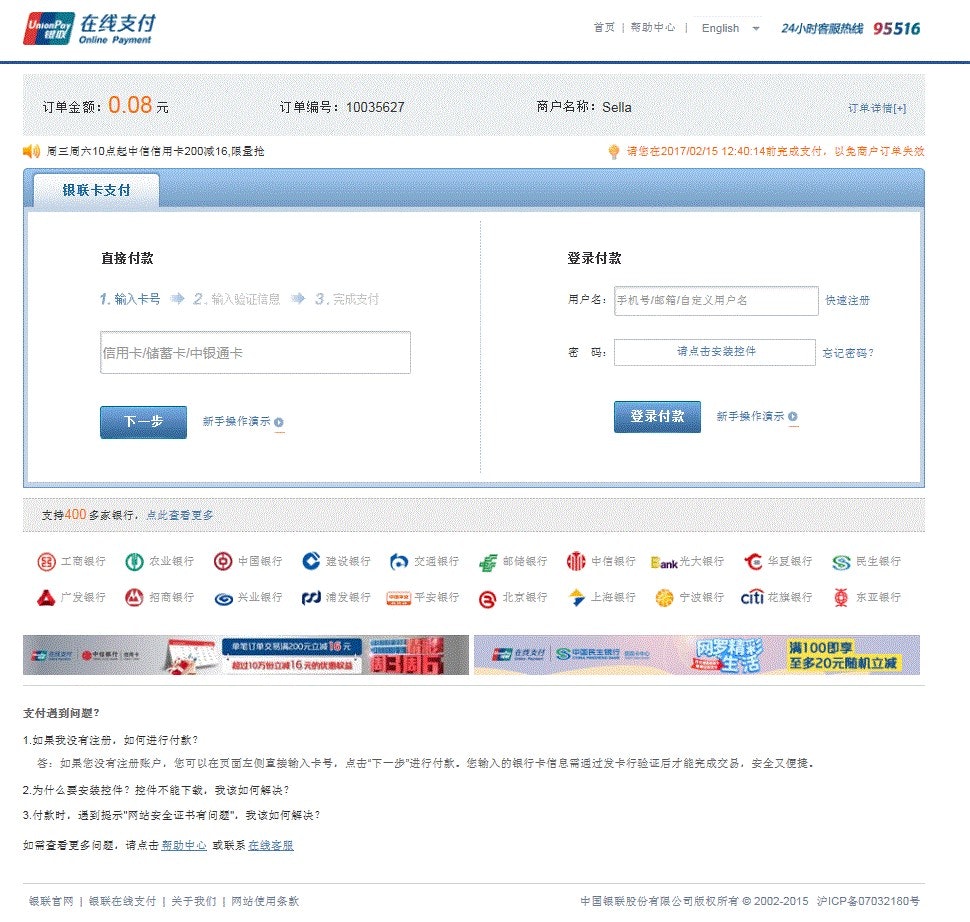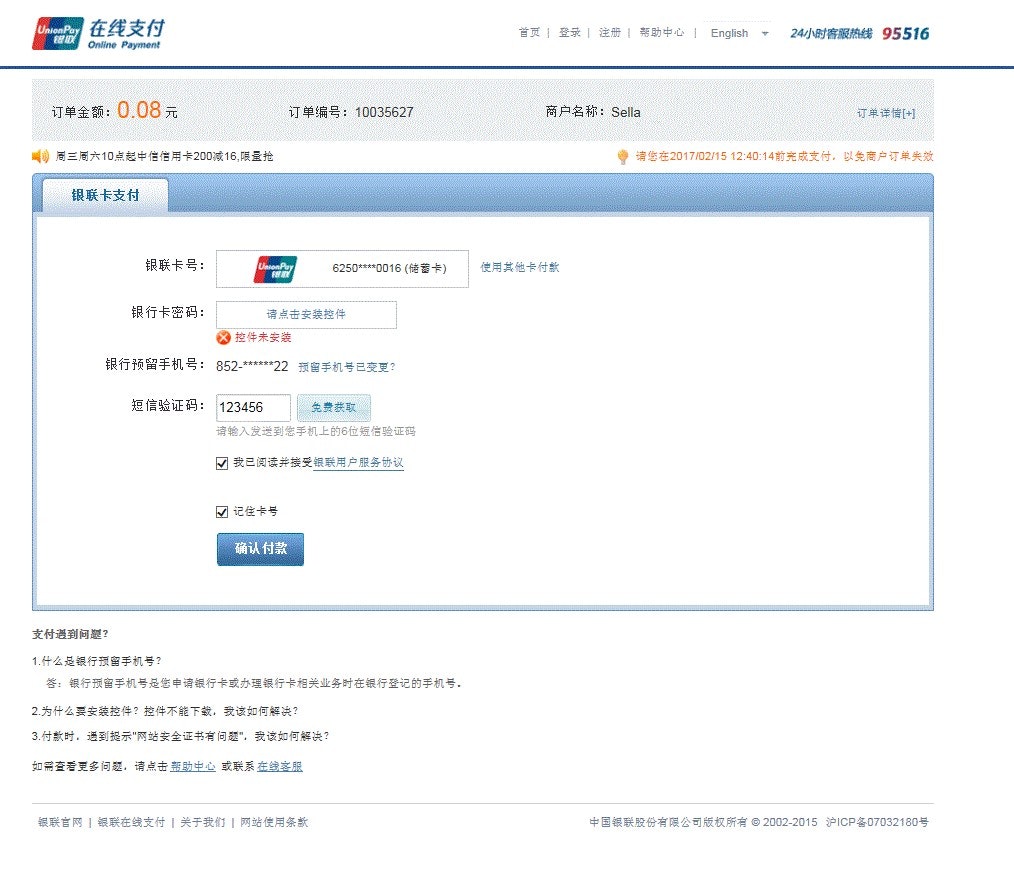 How to enable on Axerve Ecommerce Solutions
Ask our Axerve customer support to enable UnionPay as a payment option.
If you want to use the paymentType tag for this method, the value to use is S2PUNI. See the section How to redirect the customer to a payment method to learn how to use the paymentType tag.
Checkout the API
 and a UnionPay example request
 to see how to send data.
Testing UnionPay
These are UnionPay test credentials: